The Cloisters Paradise Island
Across the street from The One and Only Ocean Club and its Versailles Gardens, the Cloisters Paradise Island is a pretty garden that slopes down to a gazebo at the water's edge. The gorgeous oasis of calm and quiet refreshes visitors who venture away from the beaches, water rides, and casino.
Guest of the Ocean Club can see the Cloisters from the Versailles Pool.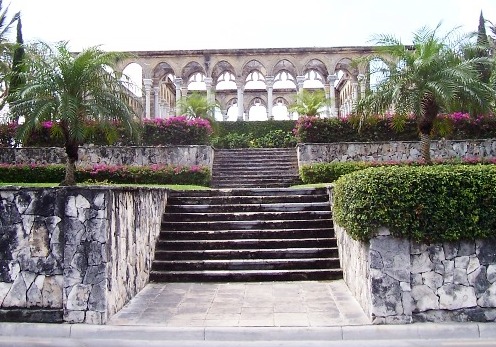 The Cloisters viewed from the road (Paradise Island Drive)

Augustinian monks in France built the original monastery; William Randolph Hearst bought it and had it shipped to the US. After that, Huntington Hartford, the A&P supermarket heir and developer of the former Hog Island into Paradise Island, bought the stones and had the Cloisters reassembled on its present site.
The lovely marble statue Silence
The center of the colonnade houses a white, marble statue called Silence. Someone told me that the artist's name is Dick Reid and that he also created the Mother and Child statue in the Versailles Gardens.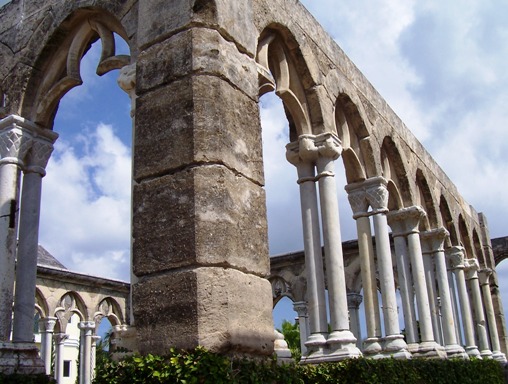 The stone says:
This monastery was built in the XII-XIII cent.
in Montrejau, France by the Augustinian order
It was rebuilt in 1968
by J.J. Castremanne for
H. Hartford
Arch. J.L. Volk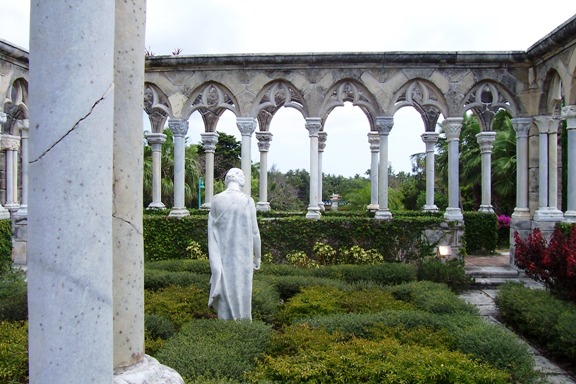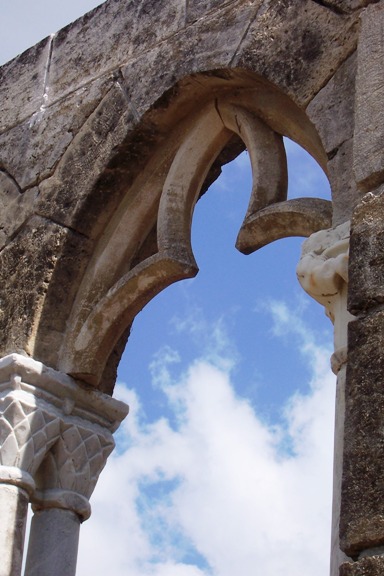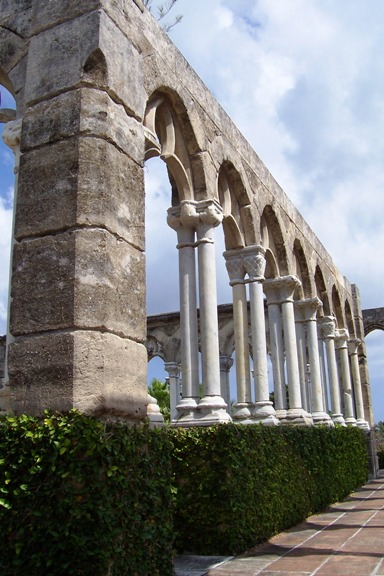 Many couples come to the Cloisters to get married or have their wedding pictures taken in this idyllic setting.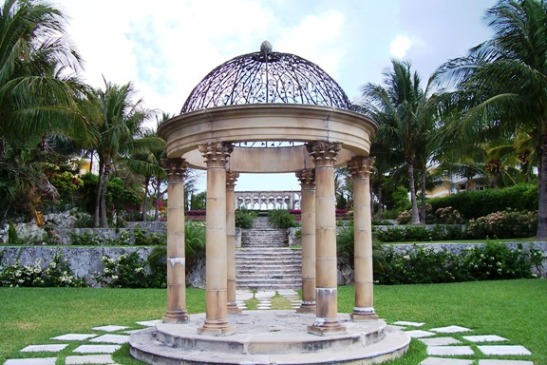 Return to Ocean Club Bahamas

Return from the Cloisters Paradise Island to Practical Paradise Island home page