Contact Me
---
Ready to escape? Still have questions?
If you have any questions about planning a vacation to Paradise Island or would like to comment on my website, please e-mail me using the contact form below.
I love hearing from you, so let me know
if you've been to the Bahamas
if you love or hate the Atlantis Resort
if you've eaten at Dune or Cafe Martinique
if you've braved The Leap of Faith or The Abyss
if you've teed off on the Ocean Club Golf Course
Simply take a moment to fill out the brief form below. Please double-check to make sure there are no typos in the email address you provide. If you enter the wrong email address, I will not be able to reply to you.
Your personal information, including your email address, is safe with me. I will never share this information with any third party. I will use it only to reply to you.
I will do my best to personally reply to every e-mail within a reasonable period of time, usually within 48 hours.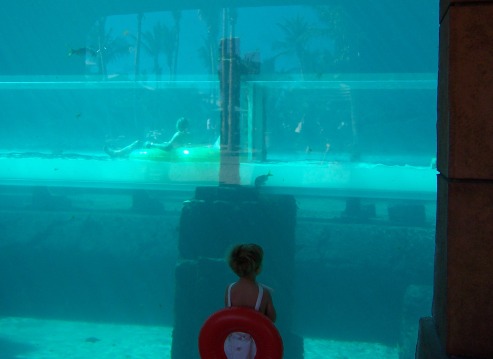 Watching riders on the Serpent Slide going through the shark tank at the Mayan Temple.



Return from the Contact Me page to the Practical Paradise Island homepage