Atlantis Splashers
You Will Get Wet!
Kids who aren't tall enough (48 inches) for the adult rides of the Aquaventure, including the Mayan Temple Water Rides, love playing on Atlantis Splashers.
And there are no adults allowed. The height requirement is that people must be under 54 inches!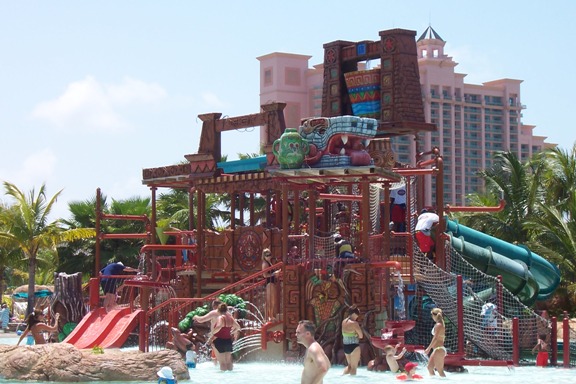 Splashers kids' water play. (That's The Cove in the background)
Last year, the two older children in our party, aged 9 and 8, liked Splashers better than the adults rides. The third child, aged 5, stayed at Splashers and the Ripples kids' slides all day – except when he was in The Dig.
Splashers is a water-themed playground with slides, tubes, fountains, water wheels, and rope bridges. And if that isn't enough of a chance to get soaked, there's a 320-gallon bucket of water that slowly fills up spills out over everyone.
The bucket on top spills 320 gallons of water onto Splashers
Watch out! There's nowhere to hide!
A second later, the water covers everything and everyone
Since the filling of the bucket takes a while, you can play while you wait.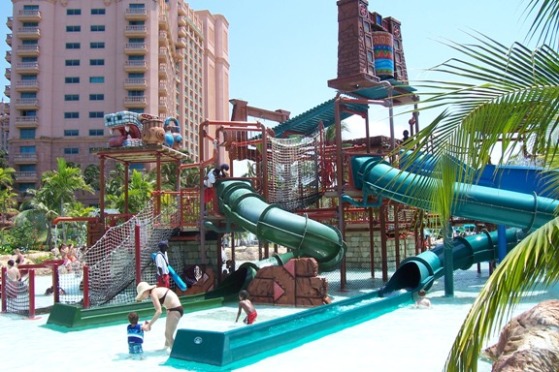 Kids love to ride the Splashers water tubes (You can see the Royal Towers in the background)
Return to Water Slides
Return from Atlantis Splashers to Practical Paradise Island homepage