Harborside Resort Bahamas
Staying in a hotel room can be relaxing on business trips, but on extended vacations at a resort, most people like to relax in a home-like environment where they don't have to worry about getting dressed to go out for breakfast or attempting to wash clothes in the sink.
The Bath
The bathroom features a Jacuzzi tub, hair dryer, and lighted cosmetics mirror. The resort supplies two bars of soap, shampoo & conditioner, shower gel, and body lotion, plus plenty of bath towels, hand towels, and wash cloths.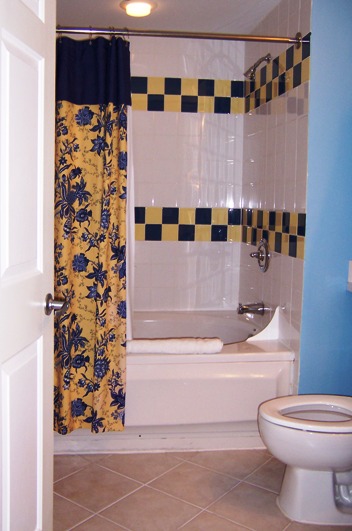 The Bedroom
The bedroom has a king sized bed along, and there is a wool blanket and extra pillows in the main closet. The bedroom closet has numerous hangers as well as a folding luggage stand. A clock radio, ceiling fan, and TV with remote control make this a cozy place to rest.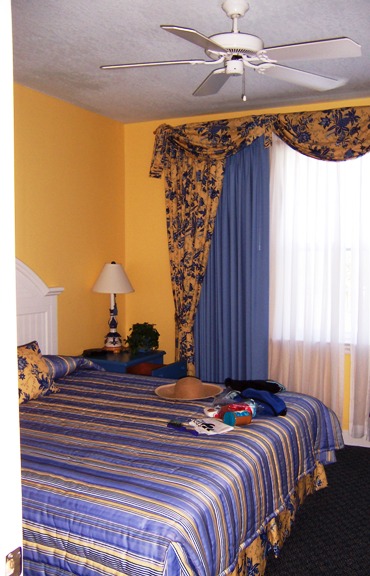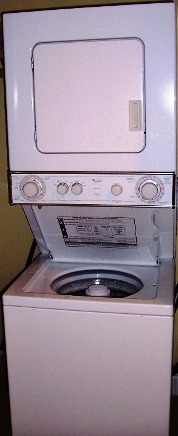 Laundry
When I travel abroad, I generally wash the clothes in the evening in the sink using a travelers' laundry soap. When staying at Harborside Resort Bahamas, however, it's a gorgeous luxury to throw a load of laundry in the machine and spend my precious time relaxing and enjoying the warm Bahamian weather.
Tucked away in a utility closet, the space saving washer/dryer unit makes vacationing easy. Bring fewer clothes, and don't worry about getting sunscreen on your t-shirt. These handy machines insure that pile of dirty laundry don't interfere with my relaxing vacation.
More about Harborside:
Harborside Overview
photos of the interiors
the relaxing pool at Harborside
Tips & Tricks for staying at Harborside

Return from Harborside Resort Bahamas to Practical Pardise Island homepage